A Guide to a Successful Business Brokerage Practice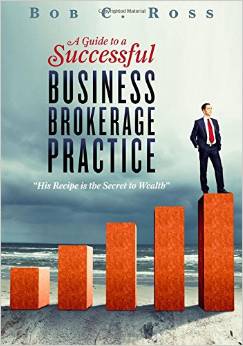 After over three years of work I have finally finished my book on business brokerage. It is a guide to helping someone entering our industry or a reference guide to an experienced broker.
It takes a new broker from setting up the office through the entire process of obtaining prospects, listing a business, selling the business and the closing process. There are tips and suggestions to help the experienced broker. The book has been endorsed by several of the top brokers in the industry
After training over 500 brokers, I have attempted to give you help in all areas from pricing to methods I developed to help get your asking price and keys to having a successful listing that will sell.
Publishers List Price is $129.00
It can be purchased at Amazon.com for $111.51. Purchase Book
I am making it available directly from me at $99.00. We can bill it to most credit cards or you can mail us a check. If you want it autographed please tell me so. You can call me at the number below or e-mail me.
Bob Ross
P. O. Box 865133
Plano, TX 75086
972-867-9202